Here you will find the opening times in the Penzinghof World.
Summer: 26. June 2020 to 02. November 2020

Winter: 04. December 2020 to 05. April 2021

Breakfast à la carte: from June 26 to November 2, 2020 daily from 7:30 a.m. to 10:30 a.m.

À la carte Restaurant: from June 26 to November 2, 2020 daily from 11:30 a.m. to 2:00 p.m. & 6:00 p.m. to 9:30 p.m. | 2 p.m. to 6 p.m. delicacies, ice cream & cake menu | our restaurant is closed all day on Wednesdays – if you care to join our BBQ evening, we gladly reserve a table for you!

Lavender Spa: from June 26 to November 2, 2020 daily from 7:30 a.m. to 7:00 p.m. Infinity Pool, panoramic relaxation room | 09:00 a.m. to 07:00 p.m. wellness & pampering treatments | 10:00 a.m. to 7:00 p.m. Swiss pine sauna, organic sauna, steam pad & infrared cabin, family textile sauna, solarium, and much more.

›› WEDNESDAYS AND SATURDAYS OUR LAVENDER SPA IS OPEN FOR YOU UNTIL 9:00 PM ‹‹

Schatzbar: from June 26 to November 2, 2020 daily from 5:00 p.m. to 1:00 a.m.

s`Liftradl: in winter from 20. December 2020 to 05. April 2020, daily from 10:00 a.m to 07:00 p.m., kitchen from 11:30 a.m. to 04:30 p.m. – Spare rips every friday from 6 p.m.

Stailerai ski rental & ski school: in winter daily from 8:30 a.m. to 5:30 p.m.

Schörgerer farm shop: "KUH"lschrank – Self-service shop 24h / 365 days

Archery course Penzing: from May 1st to the end of October, 2020 daily from 8 a.m. to 7 p.m.
Hotel Penzinghof
Penzinghof Lindner e.U. – Christine Lindner
Penzingweg 14
A-6372 Oberndorf in Tirol
Raiffeisenbank Kitzbühel – St. Johann
IBAN: AT13 3626 3000 0830 0261
BIC: RZTIAT22263 – viele Zahlen dafür spesenfrei
Akzeptierte Zahlungsmittel: Bargeld (EUR), EC-Karte, VISA, Eurocard/Mastercard
FAQ – Frequently asked questions!
Your questions … our answers!
For a pleasant stay with us in the Penzinghof world, we have summarized the most important information for you. If you have any questions, please do not hesitate to contact us at +43 5352 62905 or [email protected] .
Corona Virus – protective measures and regulations
Hotel Penzinghof
2020-07-01T14:53:43+02:00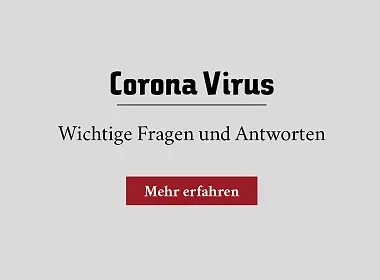 To guarantee the greatest possible sanitary protection for you and our staff, we have implemented a variety of measures according to the recommendations and requirements of the ministry of health.
The most important rules are:
We appeal to your sense of reason and responsibility towards others
Keep a minimum distance of 1 metre to people you do not live with
Masks are compulsory in the lobby and around the reception area – except for children under the age of 6 and people exempt from wearing masks due to medical conditions
If possible make a reservation from home and then register with your check-in link (you will receive an e-mail before arrival). Avoid queuing at the reception or at the buffet
Please adhere to the general hygiene rules (wash your hands regularly, do not shake hands with or hug people, sneeze into your elbow, etc.)
Do not travel if you feel sick, and if you have signs of sickness during your stay please inform us
In addition, we have taken the following protective measures:
All members of staff who work at the restaurant, at the pub & at the Lavender Spa wear masks or face guards
Corona diary – daily temperature checks for all members of staff
Plexiglas sheets at the reception
We refrain from shaking hands or other physical contact
The setting of our tables and seating accommodations is in accordance with the rules of social distancing
Restaurant:
As always, we provide you with regional delicacies in our Schörgerstube (pampering half-board option) & at our á la carte restaurant – in compliance with all health regulations, such as the minimum distance between tables. In order to avoid people queuing, we kindly ask you to reserve a table at our á la carte restaurant. Those of you dining in our half-board section at the Schörgerstube already have a reservation.
Indulgent breakfast:
Our breakfast buffet has reopened – and your table has already been reserved for you. As usual, you can help yourselves to our homemade natural food. We have taken the necessary hygienic precautions and provide you with a hand-washing station with hand sanitizers, as well as disposable gloves.
Bar
Our popular Schatzbar is also open for you – until 1:00 p.m. right now.
Lavender Spa with infinity pool & swimming pond
Relax to the max! Our sauna world, our infinity pool & our swimming pond have also reopened. Follow this enticing invitation to just chill and relax. We urge you to adhere to the basic sanitary rules such as washing your hands, keeping 1 metre distance to other people etc. – there might be a limit as to how many people are allowed in the pool at a time.
Pampering treatments
Our Lavender Spa therapists wear masks or face guards & work with very high quality natural products to pamper your body and soul!